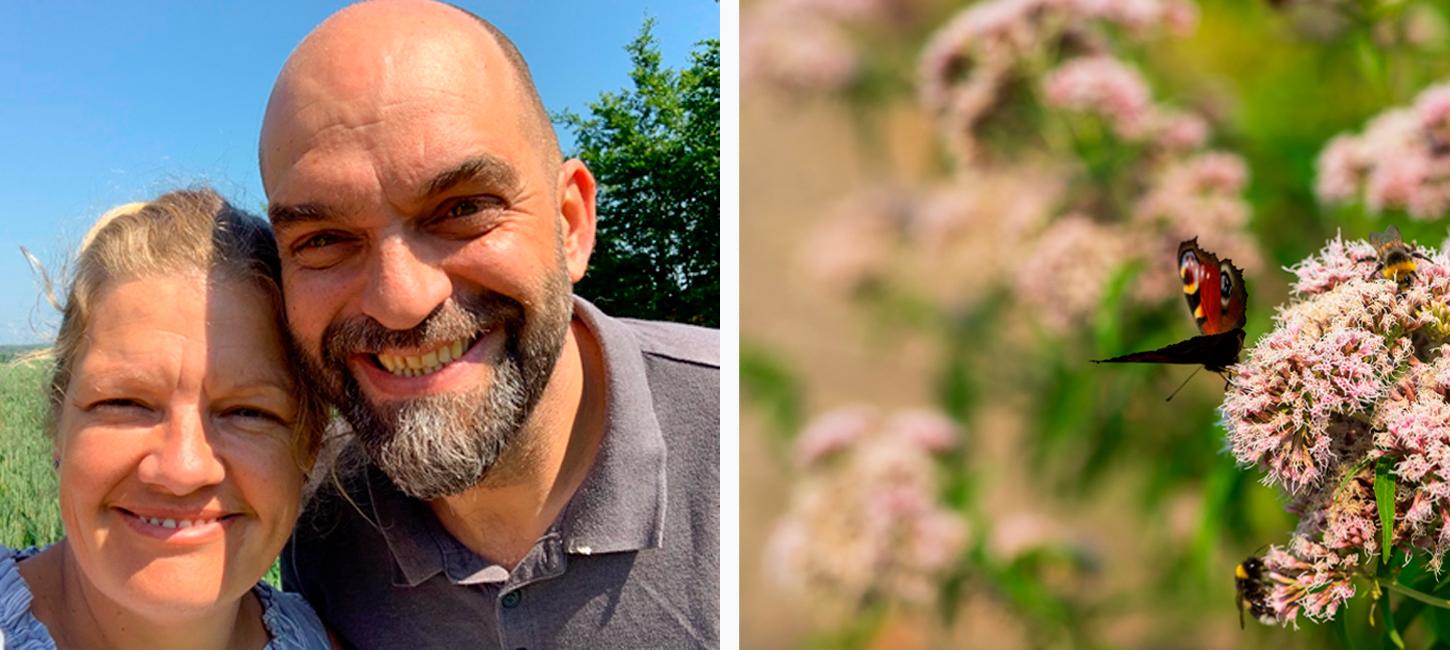 The local recommends: The island of undiscovered beauty
Foto:
Miranda Bruun Rasmussen
Miranda Bruun Rasmussen and her family recently moved to Langeland. Read along to explore her best local gems.
My husband, Daughter and I made the move to Langeland in August 2021. We had previously lived in Kent, UK known as the 'Garden of England' but when we arrived in Langeland we discovered a new 'Garden of Denmark'.
Foto:Ole Flintegaard Jacobsen
Langeland needs to be put on the map so that more visitors see what a fantastic, beautiful holiday destination it is.
I have listed some of the best places to visit when you come to our island!!
Stoense/Snøde
I love walking as does my dog! Each day I walk from Stoense and around Snøde and embrace the magical countryside. What other place can you be greeted by wild deer's, birds of all varieties and sometimes hedgehogs.
Beaches
Langeland has a vast variety of beaches that look like paradise. The best thing about the beaches is that they have white sand and often you have the beach to yourself. The water is ideal for swimming as it is shallow meaning that you can walk out a long way before it becomes deep!! In the summer as the water is shallow it heats up making it feel quite tropical! The water is crystal clear.
Foto:Geopark det sydfynske øhav
Pichardt's Restaurant
Set in the grounds of Tranekær Castle is a wonderful restaurant that offer the highest quality food you can eat. The restaurant is set in the stable blocks of the castle so when you look up you can see the name of the horse that once lived where you are eating. The food available is a gastronomic option of wild deer, marinated phesant and other delights. The restaurant is set in the beautiful town of Tranekær  which has to be one of the most pretty villages to visit.
The Medicine Gardens, Tranekær
The Medicine gardens are in the grounds of Tranekær Castle. The gardens contain offer a tranquil setting that offers a wonderful day out. The gardens are maintained by volunteers who maintain the six separate gardens each of which covers an area of 800 sq meters. This is a magical setting and well worth a visit.
Foto:Mette Johnsen og Andreas Bastiansen
Rudkøbing
The capital of the island. Although very small it offers a small market harbor town with all the shops that you need during your stay. Rudkøbing has markets throughout the year such as a continental and Christmas markets. There is an array of restaurants and bars offering a wide variety of food and drinks. If you can, try the Stjerneskud which is a traditional dish consisting of sliced French bread filled with fried fish fillets with caviar, shrimps, asparagus, lemon, and a thousand island dressing (absolutely delicious)!!
Langeland is a wonderful place to visit which is accessed from Billund or Copenhagen airports. It is full of white sandy beaches, countryside and a cost-effective holiday destination. Also, in the summer the weather is warm so ideal for families. It is friendly and safe place to visit, so we hope that you will come and visit soon!
Miranda Bruun Rasmussen